blog at midnight~! whee~~
あああああ! つかれた!
my today role in eoy suppose to be a guest. cause i was listed in guest list.
but i end up playing the role as being a regular person that attended the cosplay event~!
you know my phone failed. cannot take any sharp picture~
i was trying to mou ichi do. then i dont want the person behind me to wait too long then i accept this picture then~!
mhmm~
it was fun at the EOY even though i am sitting alone at the front row of regular and very the right side of the exit next to the EOY media's cam.
haahahhaa but tho. is was really fun and happy!
this is better than having sex =w= << wth?
then after all the performances.. i hurhur~!
go bought the DANCEROID DVD and didnt buy the plushie~
cause i think the DVD is much more worth than the plushie~!!! but seriously..
i wanna bring kozue and ikura HOME!
haha.. short and cute~!
!!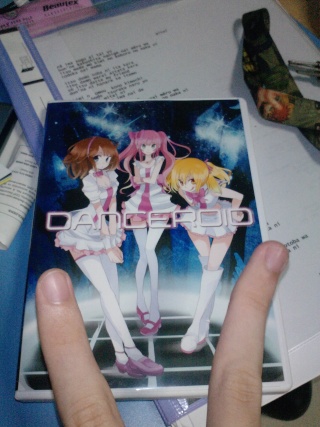 also did ask them to sign on my ipod. 0w0
but when i reach home. the ink almost gone.
i can barly see kozue icon. only the ikura.
the staff look'ed at me = wow. nice place to sign!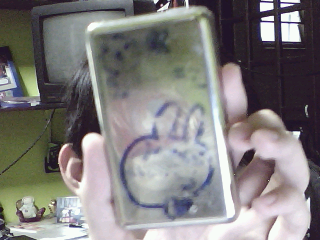 sorry kozue!! it fades!!!
its a fun day~!
i finally met OCHA-NEE!!!!! yes~!
she really really!!! ..... look!!!!!..... normal. like other girls does~ haha
she drew..... something i laugh at it.......

yaranaika~
A: YARANAI WA!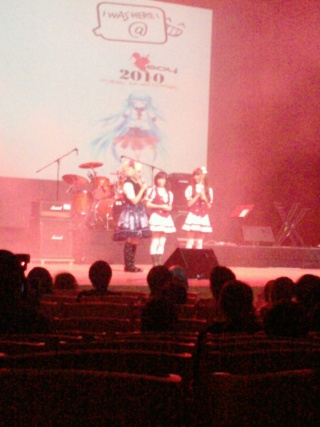 really cute dont they~ short and cute~~
ah. i remember that ikura or kozue said that. they havent ever tasted a food that is make out of coconut milk~! LASKA!!
cause in japan. they are lessly make food out of coconut milk~!
they ask what other delicious food in singapore that they can eat~
some shouted "Nasi lemak" some shouted "durian"
ikura replied "durian ha oishii?(is durian delicious?)"
0w0!
more the transformer joke.
EOY10
fun, creativity and SPECIAL SERVICE!?hahaah!!!!
i love the emcees~!
epic ones.
anyway~ i really have fun today in EOY~!
and also heard Tim wisdom words.
"IF I CAN DO IT, SO CAN YOU!"
ツ(^ω^*)キ